It has been quite some time since we posted on our blog and we really do have a lot to catch up on.
2018 was an incredible year for Grey Coffee and we started the year by moving into some inspiring new studio space at Kelham Hall. Kelham Hall is based just outside of Nottingham and is a beautiful Victorian stately home situated in 42 acres of stunning parkland. The building was designed by Sir Gilbert Scott a leading architect of the gothic revival. Not only did Scott design the amazing building here at Kelham Hall he also designed other iconic buildings like, Kings Cross St Pancras Renaissance London Hotel, the main building of the University of Glasgow and St Marys Cathedral in Edinburgh.
2018 presented to us many opportunities with our design agency that really made us think about our own brand, its development and how we continue to design and create awesome pieces of work for all of our clients.
We had some exciting new project opportunities in 2018 which opened doors to new sectors and services that we had not previously explored. Many of our clients had previously worked with Grey Coffee to help them with their brands or digital design but when we were approached to design and develop a brand for the food and beverage sector we were also asked if we would consider the interior architecture and design of the designated commercial space.
We undertook the project and are pleased to say it was a complete success. In doing so it opened our eyes to the synergy of the 3 services, Brand Design, Digital Design and Interior Architecture. We explored the ideas of this as a team and with our already holistic design approach/process it made real sense for us to pursue this further.
Grey Coffee continue to operate in our existing sectors of Construction, FMCG (Fast Moving Consumer Goods), Hospitality & Leisure and now Food & Beverage. We can provide specialist design services in each of these sectors and have our newly designed Look Book of work to support this.
Our agency is based just outside of Nottingham which provides us with a great central location to work from. Over the last year we have developed a number of new clients in London, Manchester and some more locally too. Our location makes it very easy for us to travel pretty much anywhere, jump on a train and we can be in London in within the hour.
We have recently updated our website and would love to hear what you think? Since we last spoke, we have developed an Instagram account which we use to create lots of interesting content and we still have our Facebook and Twitter accounts too, please join us on any of our social accounts.
So, what's our mission for 2019?
In 2019 it's quite simple, continue to do what we are most passionate about and that is to continue educating our clients on brand to create successful design solutions for the projects that they present to us.
We want to continue to specialise with our core design services and focus on developing relationships with businesses in the sectors we already have experience working with.
We are already in talks with some very exciting new clients and really can't wait to get started on some of the new projects that we have been planning. We will keep you updated on these once we have some more news.
Here is a breakdown of our service offering for 2019;
Brand Design 
Market and Brand Research
Brand Strategy
Brand Narrative and Naming
Brand Identity
Visualisation
Signage
Print & Packaging
Interior Architecture
Strategic Definition and Briefing
Site Survey
Concept Design
Detail Design
Technical Working Drawings
Visualisations
Tender Coordination
Design Management and Contingency
Project Support
Digital Design 
Website Design and Development
Digital Design
E-Commerce Solutions
POS Systems
Hosting Solutions
Social Media Management
App Design and Development
Interactive products
Website Management and Support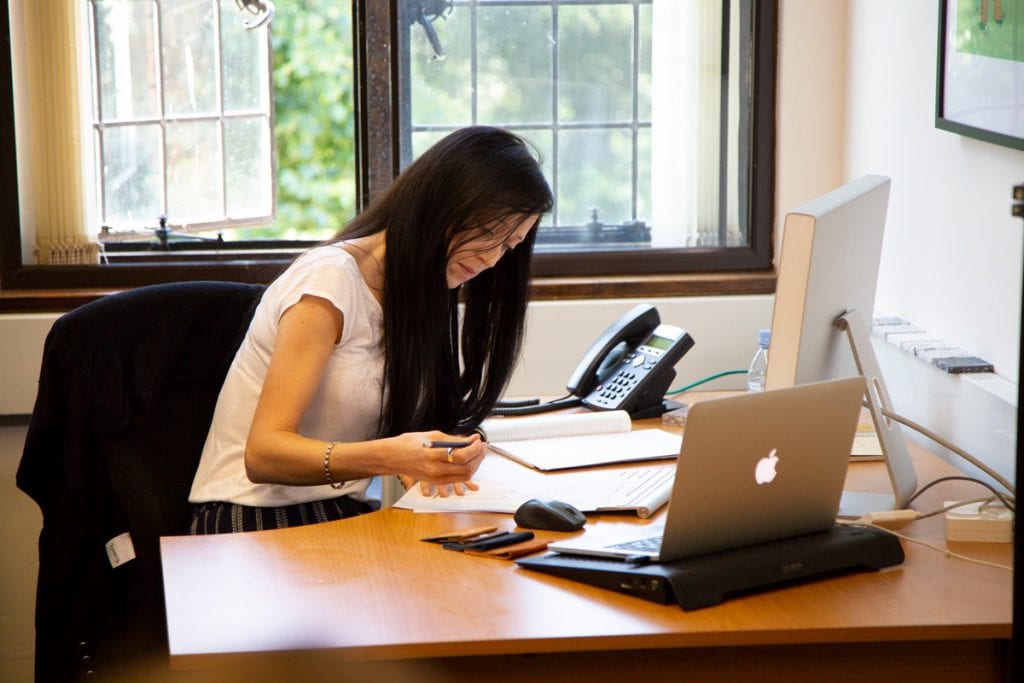 Amanda Joins the Grey Coffee team as an Interior Architect and a Director of the business
Having worked with Amanda on a number of projects prior to her joining the Grey Coffee team, when the opportunity came up to discuss a more permanent arrangement we were really pleased to welcome her to the agency.
Amanda has over 10 years of design experience working in Brand and Interior Architecture. Amanda has just finished a Masters Degree in Interior Architecture and joined the Grey Coffee team having worked with the renowned interior architects Macaulay Sinclair.
OK so there goes it, we have given a very whirlwind overview and a bit of a round up on 2018. We are going to have lots of new content coming your way on the blog from design news, new projects and any service-related content too.
If you are passing Kelham Hall or 'Kelham Towers' as some of us have nicknamed it then do drop in and visit us at the new studio and we will happily give you a tour.
If you have any questions or subjects that you want us to discuss on the blog here at Grey Coffee then please email us studio@greycoffee.co.uk