Whether you have branding guidelines and simply want to know more, or you're wondering what are brand guidelines, then this blog is for you. We'll be exploring why they are important, what they cover and how they should be used.
Whether its on the high street, online, adverts in magazines or on social media, we are mindlessly consuming a lot of brand messages every single day. However, we only ever remember a small percentage of them. So, as a business, you need to not only be unique and stand out against everyone else, but also, need to ensure your brand is recognisable, and marketing material, for example, is unmistakably yours.
As a company, how do you stop consumers and get them to pay attention to you?
By consistently communicating your brand visually and verbally across all channels! To do this you need a good set of brand guidelines.
No matter your business size, your brand guidelines are an integral part of your business, and if you haven't yet established them, read ahead to find out why you should!
---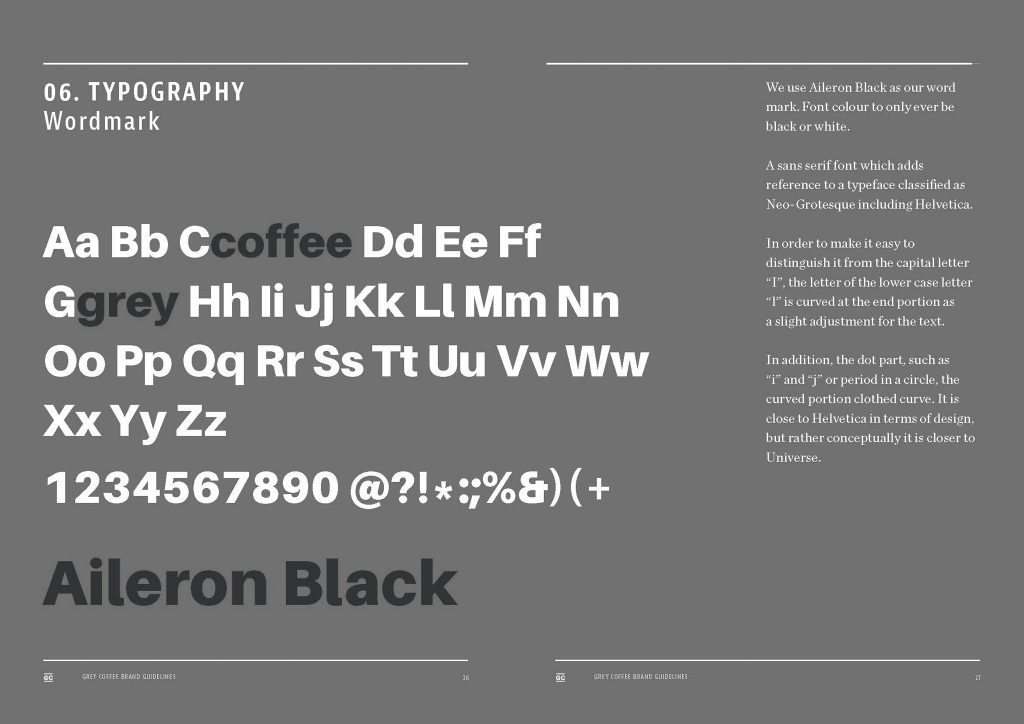 What are brand guidelines?
Brand Guidelines are a toolkit typically created by a brand designer to be used as rules and guidelines for the usage of your brand. The guidelines provide the framework for all brand touch points, whether these are online or offline. These guidelines help form a brand identity that is unique to your business and consistently activated across all channels.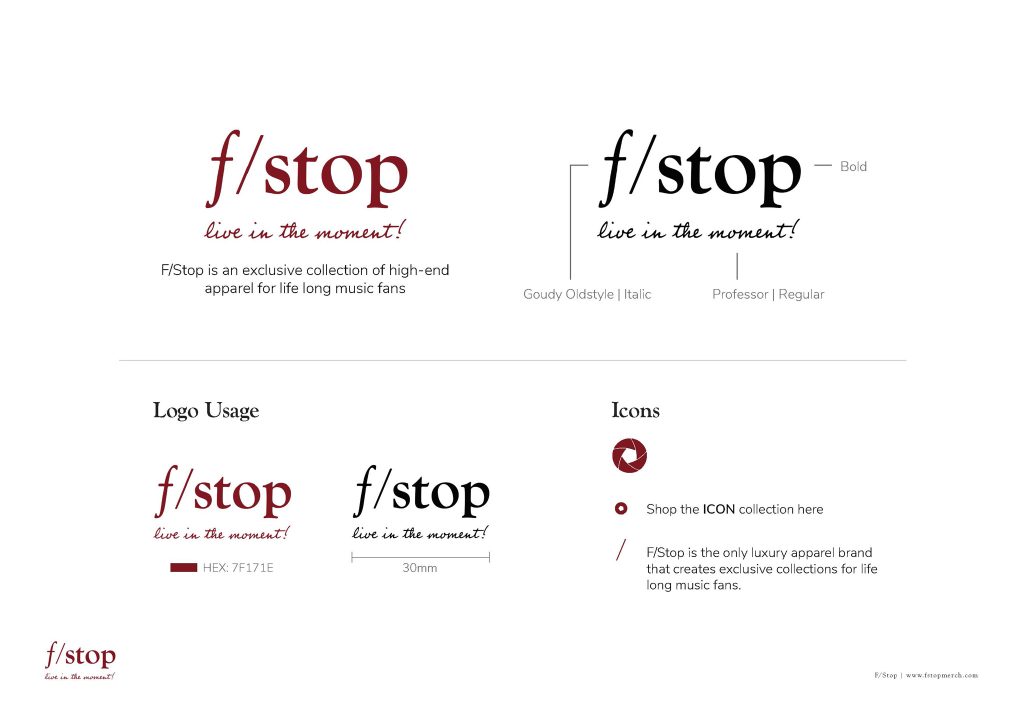 Why are brand guidelines important?
Brand guidelines are what helps you to consistently stand out from the crowd! It's the identifiable, unmistakable aspects that make your work recognisable, even without your logo or business name. This is because when brand guidelines are implemented properly, they create a coherent brand experience.
This cohesiveness is what you use to create a seamless customer experience across their journey. So that every touchpoint of their interaction with your business feels familiar, whether that's in-store, on your website, or your social media.
Branding guidelines are important to keep you consistently on brand and when applied correctly will help to build trust with your customers. So, when taking part in collaborations, articles or events, these brand guidelines are perfect for all parties involved. Having a set of brand guidelines ensures that your brand is never misrepresented across any channel.
Additionally, brand guidelines help to create a professional impression. If your branding varies largely between platform to platform, or website to advert it doesn't look good. Potential customers don't know what to expect from you. Whereas a business that is cohesive through all customer touch points is more likely to be perceived as professional and serious about the business. Furthermore, they might have come across your website before your social media but haven't made that connection because they are both so different. This is making your business forgettable and unrecognisable.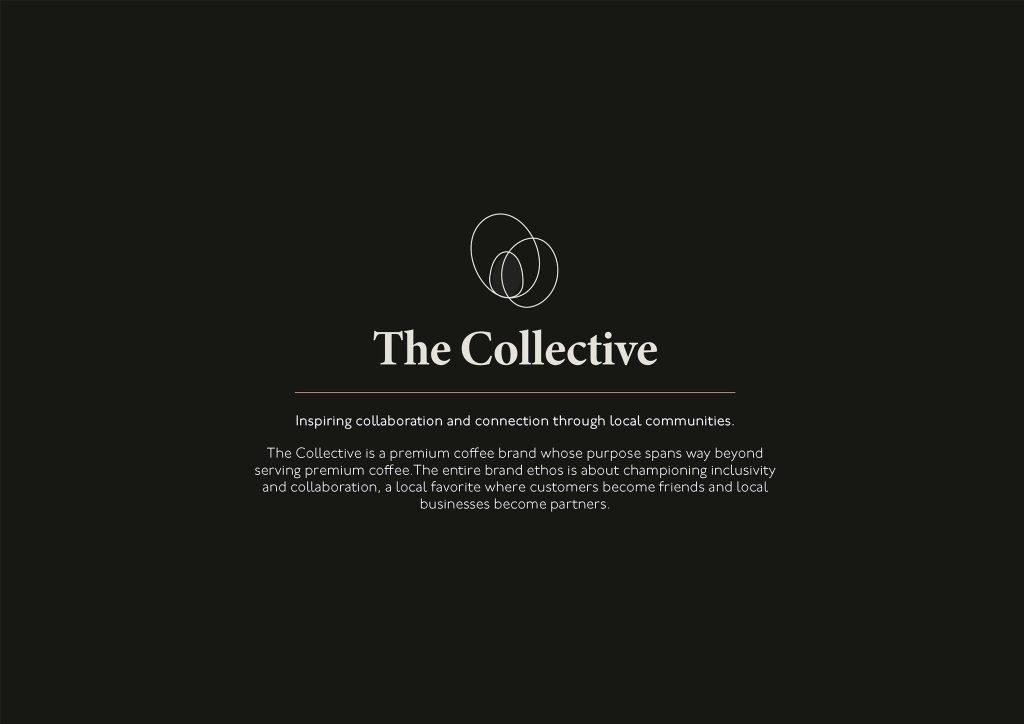 What is typically included within a set of brand guidelines?
Brand guidelines provide a set of core design 'principles' around your brand. These things are typically not interchangeable and remain consistent throughout the brand and brand marketing. By standardising these basics, you are ensuring a framework that is clear and cohesive.
Typically included:
Typography (e.g, fonts, and sizing)
Colour Palettes
Logo Guidance – such as size requirements and placement
Brand Tone of Voice/Character
Image Styles & Art Direction
Social Media Templates/Rules
Taglines & Brand Phrases
Iconography
These guidelines mean that everyone is working from the same set of design principles. They should help provide clear creative direction so when starting any new project which requires any brand elements your brand guidelines will always be a good starting point to help shape the concept.
It is not uncommon for the brand guidelines to include insight into your brand strategy. This typically becomes more of a comprehensive brand guide as it details more of your vision, values, purpose and brand story. These brand guides are a great way to ensure everyone within your team is aligned on what the brand represents but also any key design principles surrounding the brand identity.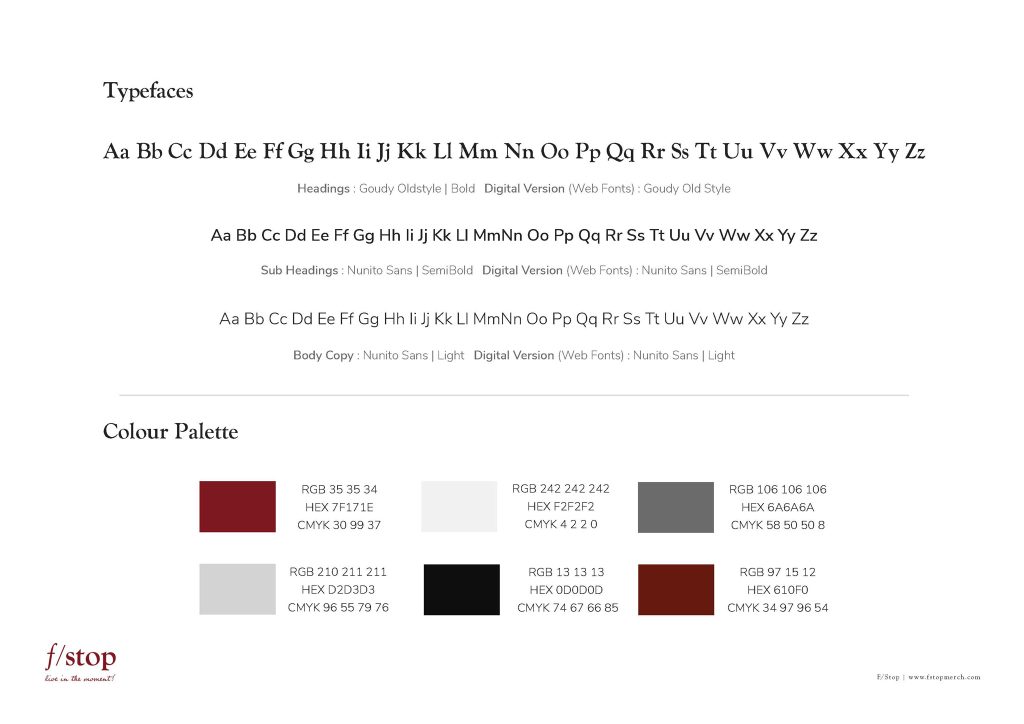 How should brand guidelines be used?
Brand guidelines should be used as a bible for your business, or at the very least, a bible for all things marketing.
Ideally you would have the brand guidelines pulled together into one document. They should be easily accessed, and every new team member should also receive the brand guidelines too.
You should use your brand guidelines when you are working with someone external to the business. In instances like hiring someone for commercial interior design, web design, flyers, business cards, adverts, packaging, or social media, they need to be properly briefed and have access to your brand assets and guidelines. By providing the brand guidelines they will have everything they need to implement and use the brand correctly.
For any business presentations or even investment pitches, you need your brand guidelines to effectively demonstrate the professionalism and consistency of your brand. It is really important that you consistently communicate your brand internally and externally if you wish to develop and grow you brand further.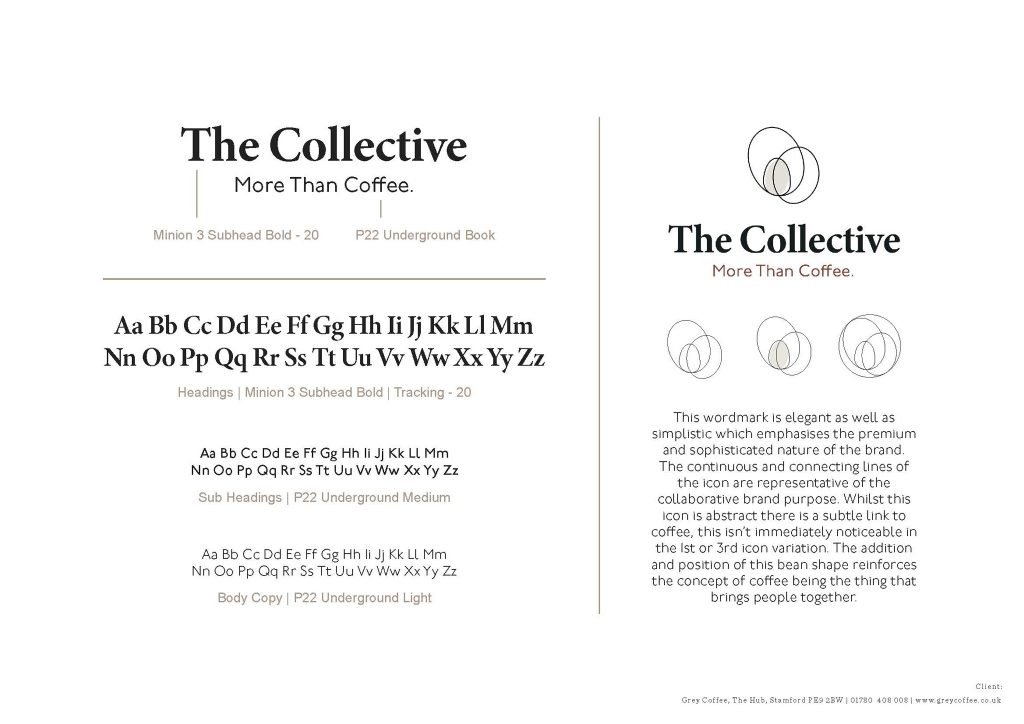 What are the benefits of having a set of brand guidelines?
Brand guidelines in the long run help to consistently make your business recognisable and unmistakably yours.
Can you name these brands?

We would imagine that most people could name these brands, without the company name being featured anywhere in the artwork. This is the benefit of developing and building a strong brand identity and using your brand guidelines to consistently communicate the brand in marketing campaigns. The guidelines you have formed, adhere to, and use consistently are part of the process that will make your brand stand out and begin to feel more familiar. That familiarity feels safe with customers, they know what they are getting, and they trust it.
Want a smaller example? When we searched a brand consultant relevant hashtag on Instagram, this is what came up under the 'top' tab: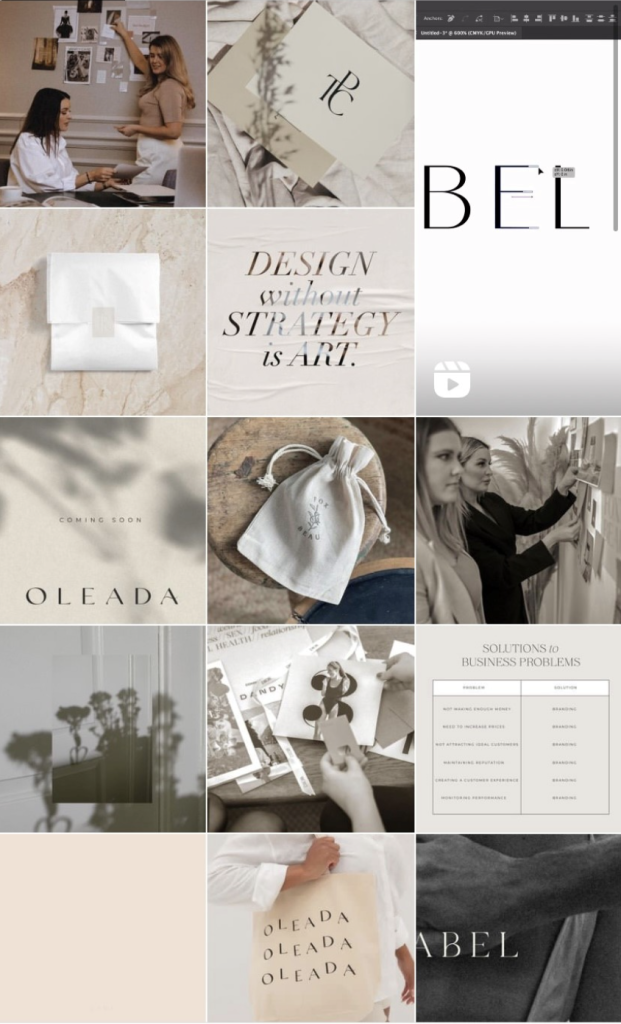 We knew, just by looking, that if I clicked on each post, they would all belong to the same account. And we were right.
Now not everything has to be incredibly aesthetic and uniformed in that manner, but it re-enforces the point of recognisable cohesion. That ability to feel familiar and recognisable to your consumers is powerful.
Two strong facts from a study by Design Rush that really provide hard evidence about branding:
Consistent brand presentation across all platforms, increases revenue by up to 23%

Colour improves brand recognition by up to 80%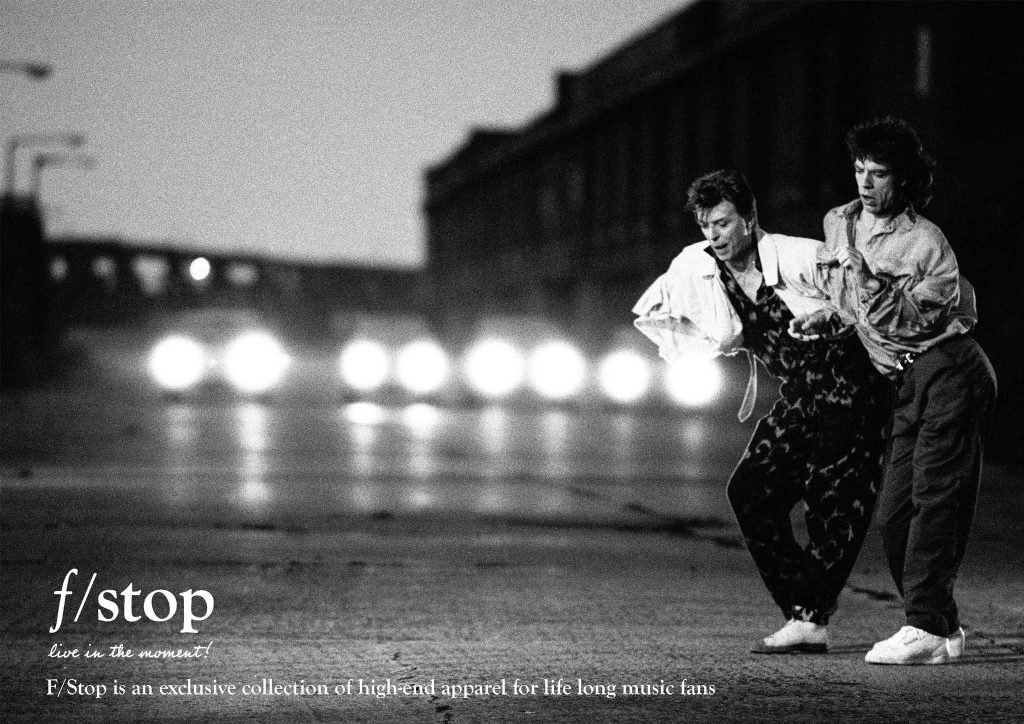 So how else do branding guidelines benefit your business?
As we know, running a business keeps us busy, so we employ systems and processes that allow us to work smarter, not harder. A good set of brand guidelines does exactly that for you.
By having your core brand elements detailed in your brand guidelines means that tasks such as planning marketing material or social media content is much easier, why? Because you already have a number of brand assets already figured out for you. This streamlines the process, so anything that feels off-brand is quickly identified and discarded. Meaning, ideas that are consistent with your brand, can be executed and implemented more effectively.
The positive effects of brand guidelines are far reaching. It takes more than a great product or service to snag loyal customers that will consistently choose your brand over others. For example, Nike and Adidas are incredibly similar at their core. Both brands offer very similar products and have a similar feel in their customer journey, however, many are fiercely loyal to one or the other. Branding is a huge part of driving that loyalty, and your brand guidelines shapes that visual identity that so many feel familiar with.
On average a repeat customer spends 67% more in their 31st-36th month of their relationship with that business than in the first 6 months. Additionally, on average, they are worth 10 times more in subsequent transactions than their first purchase with the business.
With no Brand Guidelines in place, you run the risk of your brand lacking consistency, you are leaving the success of your brand image to chance and constantly trying new things, hoping that they work. Instead, you should be focused on building and maintaining your brand image. That alone is creating great brand perception.
Summary
Setting up brand guidelines can feel daunting, and that's where professionals come in. Branding experts are highly skilled at choosing effective branding elements that complement each other while reflecting the brand identity.
If you enjoyed this post on the Brand Guidelines then take a look at some of our other related content below:
Need help refining your brand strategy download our Free Brand Strategy Template
Want to understand how a brand consultant can help to build a better brand? Read More
Still not sure you understand the meaning of Brand Strategy? Read our post on What is Brand Strategy?
Do you love reading and are looking for some of the best brand books around? Check out our post on the best branding books and brand authors!